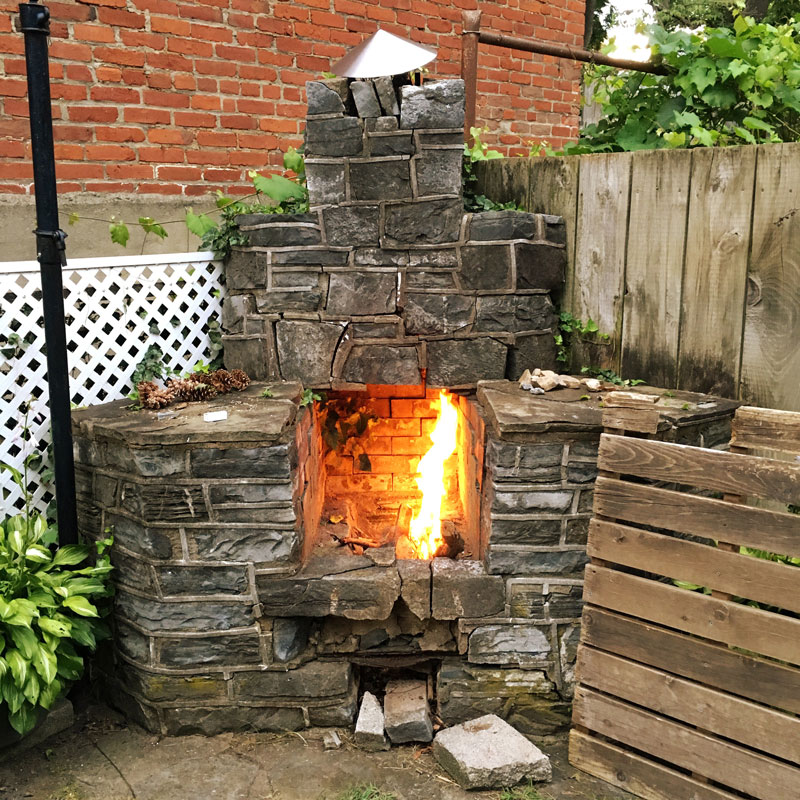 I had to keep so much quiet during our home buying adventure that I wanted to circle back and memorialize the abridged version here! It started as a slow, casual slog, but ended in a whirlwind.
We'd been casually dropping in to open houses in Lancaster City now and then since mid-November. I'd see something that was about what we were looking to pay and within a reasonable walking distance to the middle of town, and we'd plan an afternoon drive from Philly to Lancaster.
It started as just a thought. I didn't have any solid plans or timelines. Our apartment in Philly was fine. We were steadily increasing our savings. The first house we saw didn't have a yard, just a concrete strip. It was newly flipped, but large given its relatively small city footprint. The no-yard thing was a total dealbreaker, but that didn't stop me from thinking about this house all. the. time. I think it's just because it was the first place I ever pictured myself buying. It's easy to fixate on your first, y'know? We saw a couple others, but nothing that seemed like the one. I turned on Zillow alerts and started getting emails about houses as they came on the market. One Friday in early February, a house listed as a 4 bedroom, 2 bath, for not a ton of money, dropped into my inbox. It seemed like a good possibility, but my in-laws were coming in to Philly to visit that weekend and we hadn't officially been working with a realtor, so it seemed like going to see it immediately wouldn't work out. I was pretty sure that given its location and price, I wouldn't get a chance to see it before it sold.
That Saturday, I briefly mentioned something about the house to my in-laws, who promptly volunteered to take a look at it with us if we could get a viewing scheduled. We'd met two realtors we liked during the open house visits, and I had to decide which of them would be most likely to be reading and responding to email on a Saturday to get us a next-day showing on a Sunday so we could follow our in-laws out to Lancaster on their way back home.
I picked the right one. He got us into the house on Sunday, and let us know that we wouldn't be the first to see it, nor would we be the only ones looking at it during our time slot.
I'll stop here to say that I am usually someone who can see the potential in things. But because I've never bought a house before, and I had no prior knowledge of how much work changing things would be (When I was 2, my parents hated their ancient farmhouse, and for good reason, so they knocked it down and started again, and thus I grew up in new construction.), I thought I wasn't interested. The floors were rough (but wood!), the upstairs layout was strange, there was some suspicious wiring. My in-laws, however, have been buying and selling houses their entire adult lives, and are intimately familiar with the level of difficulty involved in various home improvement projects. They're not flippers, but they know how to love a house well enough to make some money when it's sold.
We went out for brunch with them after leaving the house. I gave it a solid "meh." They were pretty excited about it though. The stuff I was mostly meh on was cosmetic or moderately-to-easily fixable. They talked us through all the things we could do to both enjoy the house more and increase its value over time. By the end of the conversation, I was neutral to positive on the house.
Chad and I drove back to Philly, debating and dreaming the whole way. That night, we made a bunch of lists — lists of all the features we'd ever want in a house or a new city, lists of the pros and cons of leaving Philly, lists of the pros and cons of buying versus renting, lists of the pros and cons on this particular house. And the house won. I was starting to picture myself in it and all the things we could do to make it feel like ours.
About four phone calls to the in-laws later, we emailed the realtor back to tell him we were interested. Our offer was submitted that Monday, two days after I casually mentioned it to my in-laws, and one day after we saw the house.
But someone beat us to it. The sellers had until 5 pm that day to decide if they would take the first offer. I made my peace with letting this one slip by. It came out of nowhere, after all. I hadn't been actively looking for it. There'd be other houses. Easy come, easy go, etc, etc. But then the sellers declined the first offer. Ours was next in line, and they accepted.
So, four days after seeing the listing on Zillow, three days after mentioning it to my in-laws, two days after seeing it in person, and one day after submitting our offer, we'd bought a house. Contingent on inspection, of course. Subject to negotiation. But we'd done it. It was, tentatively, ours. Cue the freak out.