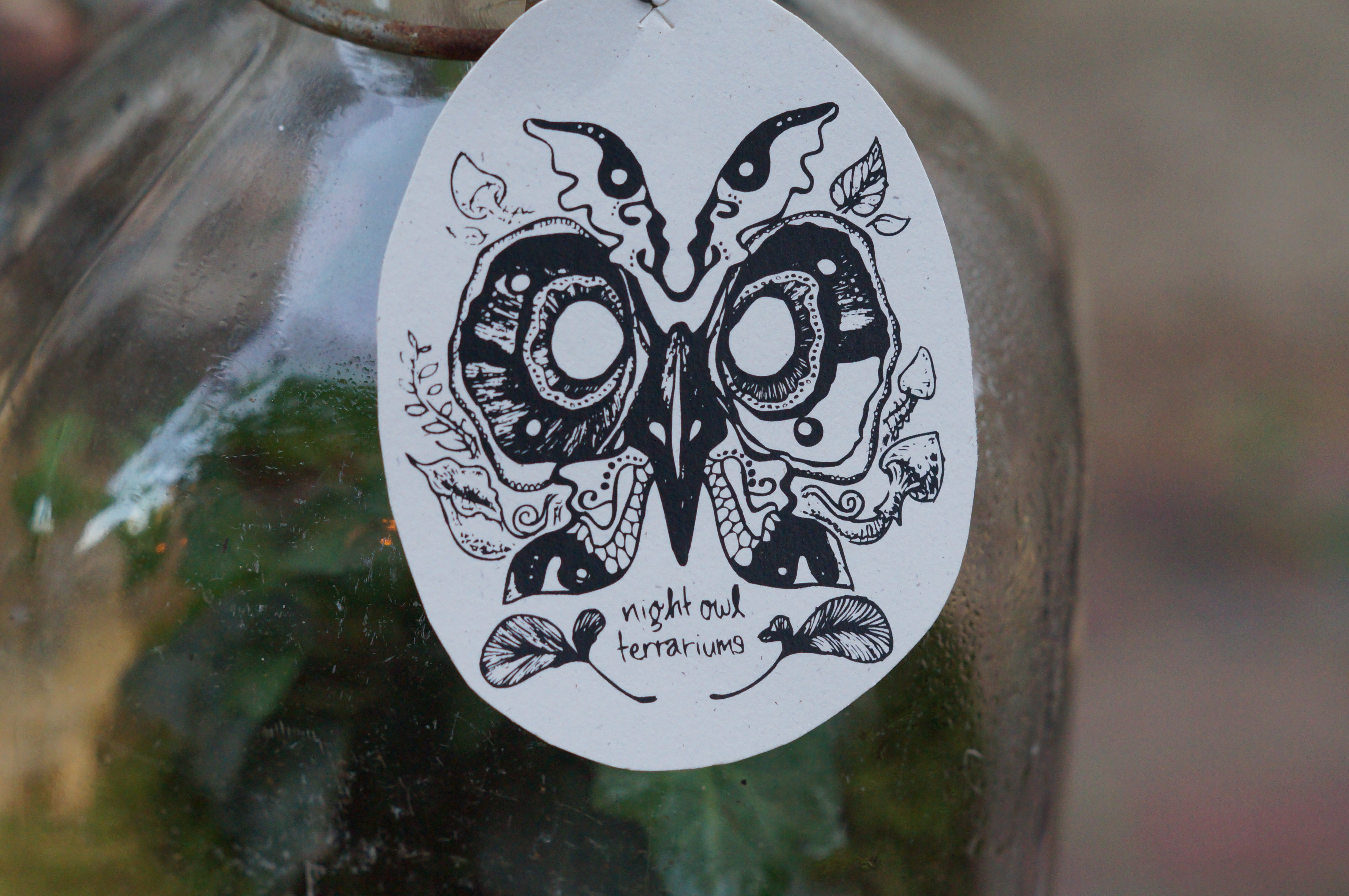 While strolling through Old City on Friday night, I was kind of surprised to see street vendors on 3rd Street. It's embarrassing to say that this was my first First Friday in Old City. The vendor that really caught my eye was Night Owl Terrariums. They use thrifted, vintage, and found glassware to make a huge variety of terrariums.
Some of the terrariums come with animal figurines. I thought this elephant was super cute. I also spied a rabbit, a bird, and a chipmunk in other terrariums.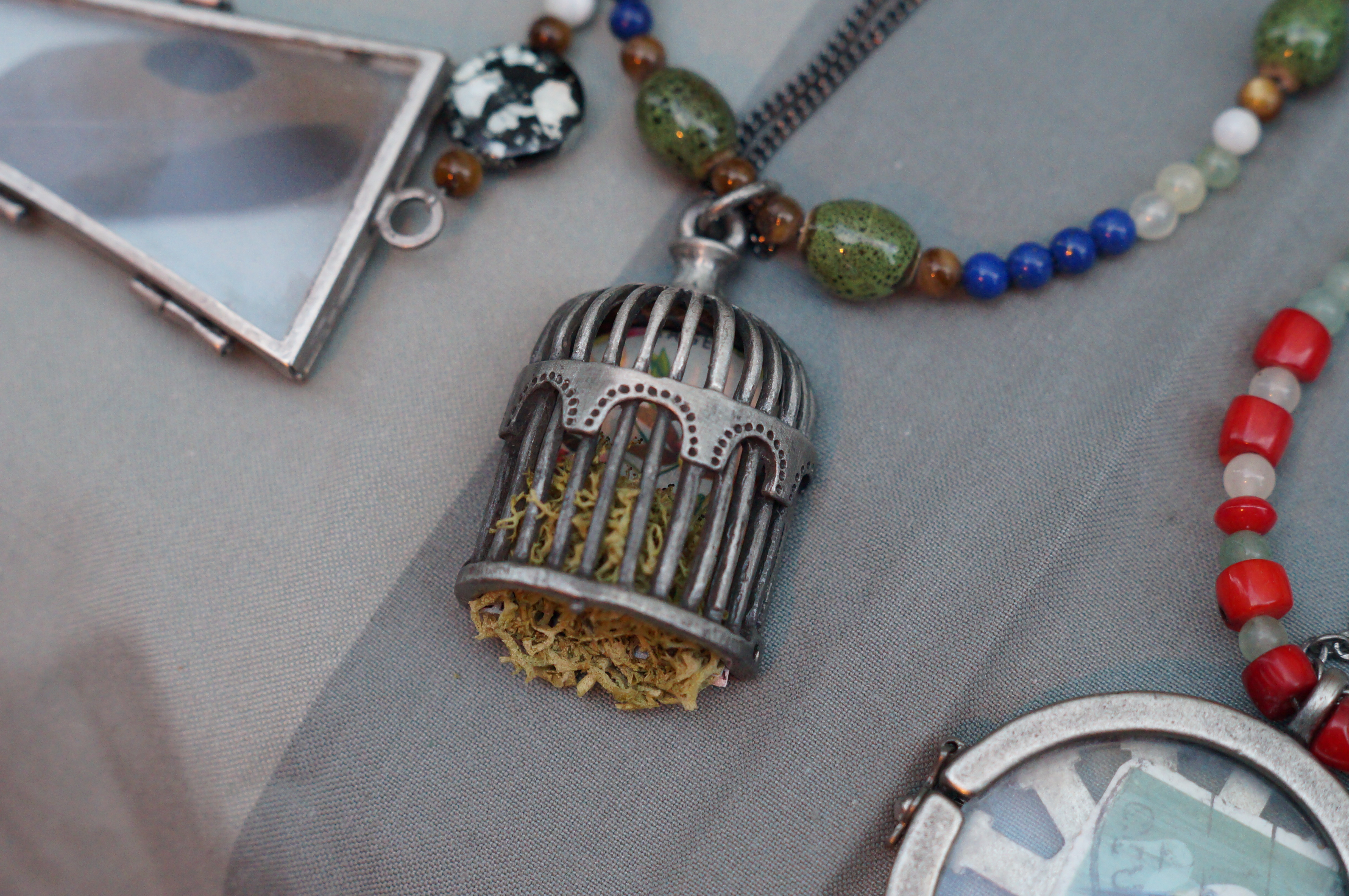 They also make and sell premade and custom jewelry. I'm tempted to order a custom mini terrarium necklace. They don't have a website yet, but you can stop by their Facebook page or sign up for their email newsletter for more info.