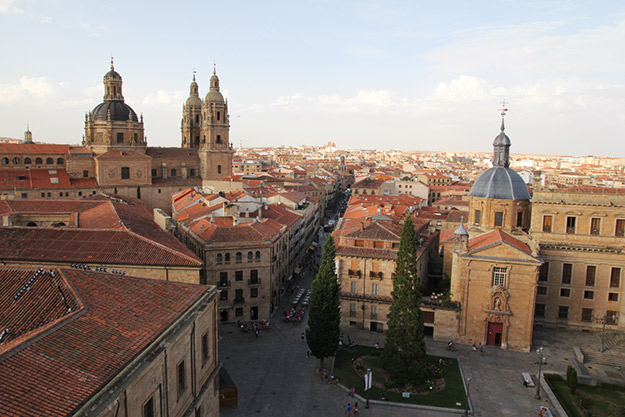 We've been back from Spain for a couple weeks now, but I immediately dove into a barrage of freelance work and trying to put the (not-so) new place together, which left little time to reflect and craft a story worth telling. Still, I wanted to share some snippets of our trip. I'll follow up with a fuller guide to Salamanca in a few days, but for now, this is what I've learned.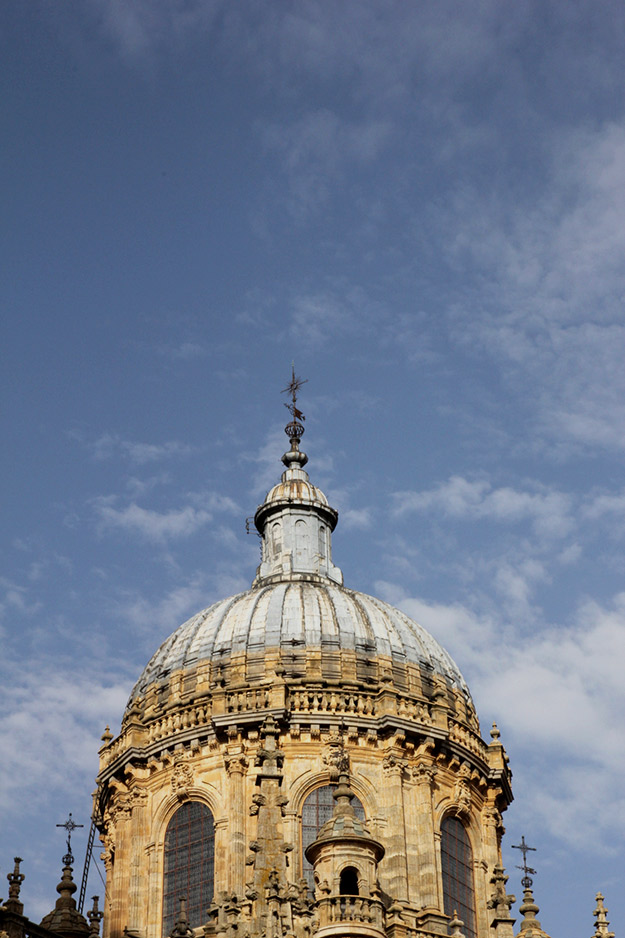 I like to introduce Chad to new places. Often when I'm in a new situation, I let him take the lead until I get my bearings. This time, I really enjoyed pulling him along and reintroducing him to different vocabulary words, my favorite nooks in Salamanca, and funny Spanish idiosyncrasies. Perhaps I should lead the way more often.
I love my Swedish Hasbeens, but wood sole shoes do not play nicely with cobblestone.
My favorite drink at my favorite dive bar is still delicious and still embarrassing (Agua de Valencia — vodka, champagne, and orange Fanta. Remember, I was 20 when I studied there. It's better than it sounds, I swear), though the clientele is no longer 18 year olds. It feels like the same people who went there 7 years ago are still hanging out there. They're just older now. The vibe is still plenty grimy.
I need to figure out how to eat more Spanish tortilla & ham croquettes on a regular basis.
I can still speak Spanish well. My accent had gotten worse, but it came back by the end of the week and I was very comfortable conversing with anyone.
My favorite vacations include lots of walking and eating.
Spanish trains are awesome, but when you can afford it, it's sometimes nicer to fly. It maximizes exploring and relaxation time.
While inconvenient, a missed flight is not the end of the world. Everything will be ok.
Salamanca still feels like home 7 years later. The same man with the same scruffy dog still plays the same beautiful violin in the same plazas every day. The crooked, nonsensical streets are still imprinted on my heart. The things I loved about it then are the things I love about it even more now.