Have you seen that #NotBuyingIt hashtag flying around on Twitter, especially during high profile events like the Super Bowl? That campaign came out of Jennifer Siebel Newsom's 2011 film Miss Representation, which profiles just how disturbing women's representation in the media really is. The film includes perspectives from high profile media personalities (everyone from Katie Couric to Margaret Cho) and middle school girls alike. Miss Representation's website is full of more information, statistics, and ways to get involved in fixing this mess. Also, in putting together this post, I discovered that Siebel Newsom has a new film called The Mask You Live In, An Exploration of American Masculinity, coming out this year, and I'm really excited to see it.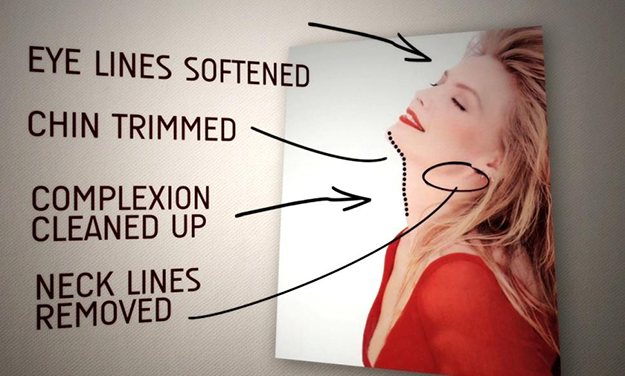 If you took any women's or gender studies classes in college, you've probably at least heard of Jean Kilbourne. A former model, she started collecting images of women in advertising back in the 1960s and '70s. She started doing presentations about how women are portrayed in the media, and eventually filmed it, creating Killing Us Softly in 1979. That original documentary has been reworked and updated several times, and the most recent version came out in 2010: Killing Us Softly 4. You can stream it on YouTube in four parts:
Even if you've seen either of these before, they're always worth a rewatch. You'll seriously never see an ad the same way again. I'd love to hear your thoughts these films or issues! Feel free to share your thoughts, ideas, and experiences in the comments.