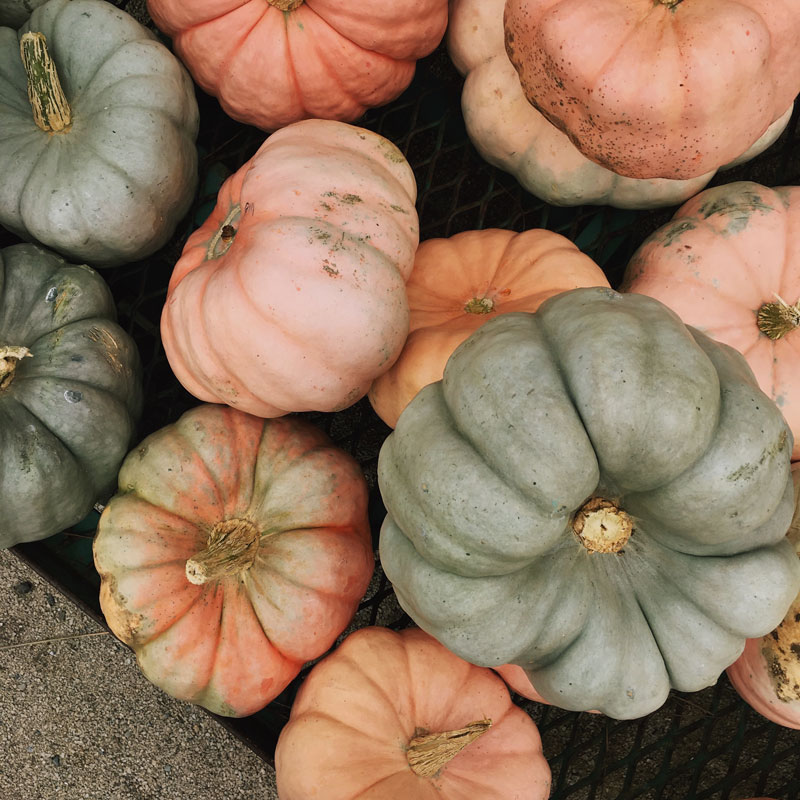 September felt kind of long! I wasn't wishing it away or anything, it just felt like I got a lot done. We also had a couple busy weeks of hosting. It was really great to host people in the new house, and to have an actual guest bedroom in which to host them. Chrystina came to visit for a weekend, and then my mother-in-law stopped by for a few days. Chad's brothers also each dropped in separately for a bit.
I submitted two posts to Town Dish, and I got to interview the chef behind Lancaster's new favorite restaurant, and the designers and builders behind some of the beautiful restaurant interiors in downtown Lancaster. I also wrapped up a couple web projects and lined up a few more that should keep me busy for awhile.
In addition to all that, here's how my goals for September went:
1. Get through chapter 3 of Data Visualization with JavaScript. So close. Chapter 2 turned out to be hefty, and I really started to dive into the interactive pieces of data visualization, which has been fun but tricky.
2. Have a new heating system installation underway. Done. I mean, my part is done. We're waiting six to eight weeks for the gas company to run the gas line in. I really hope it doesn't get too cold by then.
3. Hang art in the newly painted living room and bedroom! I'm excited to take stock of all of the art we have and maybe mix it up a bit as far as what pieces go in what room. Done-ish! We hung some paintings in the living room, but nothing in the bedroom. It's still kind of in progress, because we still don't have a bedframe. We also ended up painting the dining room in September, and it makes all the difference! It feels great to have almost the whole downstairs cleaned up and painted. It's like a whole different house.
4. Dig out my calligraphy stuff and spend a few minutes playing with it a few times a week. I'm registered for a handlettering class at PCAD starting next week, so I feel like that will be motivational. Done-ish! I've been spending a chunk of time about three or four days a week playing with brush pens. I did haul out my calligraphy stuff, and I feel like getting better at one will also make me better at the other.
5. Post here regularly. Take time to write, photograph, and share. I want this space to be a community and a record of the story I'm living, more than it has been lately. Done-ish! I feel better about this month than I have for awhile. This is something I want to continue, though, so it'll stay as an ongoing goal, just not in this list every month.
On to October!
1. Get a bedframe, settle on a mattress, and hang art in the bedroom. This bedroom has been a saga, y'all. A marathon, not a sprint. We're not totally sold on the Helix mattress we bought, but I want to try it on an actual bedframe and not just on the floor. I don't understand how people keep mattresses on the floor. It doesn't look bohemian and carefree in our room, it just looks like a mess. It's hard to get in and out of (also hi, I'm getting old apparently), and the cats drag dirt in and out of it. So once we get a bedframe, we'll decide if we're sending the mattress back and going with a conventional pillowtop. I just really love pillowtops. I'm not so into the foam. And I'm dying to see how this fence panel will do as a headboard.
2. Do an outfit post here! Part of me really wants to do an occasional outfit post, but another part of me is scared to come off as annoying and vain and like I'm vying for attention. But I like other people's outfit posts, so I'm gonna try to get over my complex! Chad got me a remote so I can start playing around with taking my own photos without running back and forth to the camera, like we did here.
3. Finish my first go at rebuilding this site from scratch. Between work stuff, freelance stuff, finding and buying a house, moving, and some unfortunate life/health stuff, this has fallen off big time. After a ton of experimentation and testing different things out, I've been building my own custom WordPress theme. No framework, no parent theme. I really like it. I've learned a lot about what works and what doesn't, and it's been a really valuable experience. I can already tell that it could be my favorite way to work going forward.
4. Take some photos of the house and start sharing the process. It's against my nature to show in-progress things as opposed to the finished product, but I'm realizing I may never feel like I'm finished with house stuff. Better to share along the way than to wait for someday that may never come.
5. Feel relaxed and at home in my space and life. I have some major things coming up this fall that I'll hopefully be able to share about down the road, but for now I need to focus on taking care of myself and feeling like I'm set up well for dealing with them. Specific things that will help: A tidy space, minimizing stressful social situations, keeping the kitchen stocked, books to read, exercising regularly, and a creative endeavor, such as journaling, practicing brush lettering, or taking photos.