If you don't already know, I've been contributing the The Town Dish to varying degrees for the past two and a half years. If you haven't checked out the Town Dish yet, especially if you live in Southeast PA, don't waste any more time! They do excellent coverage of the Southeastern PA hyperlocal food scene, but also plenty of travel, recipes, health, and style writing that's appealing no matter where you live.
This month, I've got two posts up there; both are perfect for some last minute holiday food ideas. Between the two of them, they sum up my family's biggest holiday food traditions: sand tarts, nut cups, and mush (an Amish-Mennonite cornmeal dish) on Christmas morning.
I'm already working remotely from my parents' farm, so I'm in full-on holiday mode. I'll be eating some or all of these in the next week or so.
I have a lot of favorite memories about childhood Christmases on the farm: coming in from the barn with red cheeks and noses, Saturdays spent munching on nut cups while sprinkling cinnamon, sugar and chopped nuts on sand tarts. There's no tradition of colorful M&M cookies or sprinkles on Christmas cookies in my family—we keep it simple.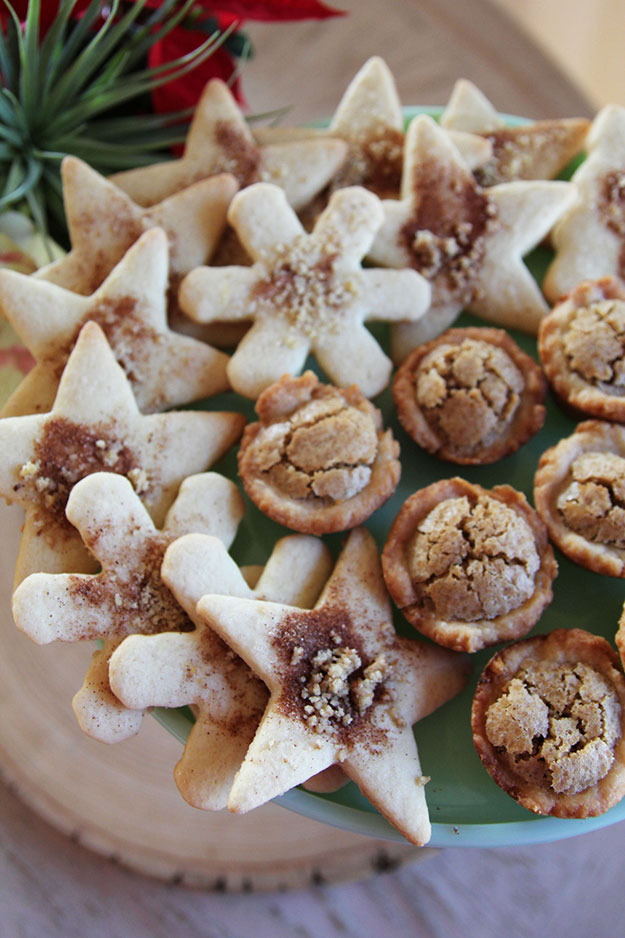 I have happily eaten the exact same thing with a less-than-appetizing name every Christmas morning for approximately the past 20 years: mush. My grandmother made it every morning for my dad and his five siblings after they finished the barn work and before they went to school. My grandma made it for me a few times for breakfast when I was really little, and I was hooked. At some point, I decided that I'd make mush for breakfast as a Christmas gift for my dad, who now only eats it when I make it, and I've done it every year since. Right after Thanksgiving, he asks me if I'm going to make mush again this year. The answer is always yes.