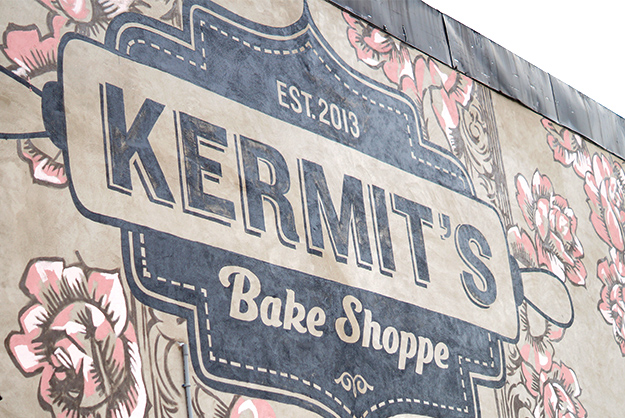 I was rushing across town to run an errand in South Philly last week, when I spotted this beautiful painted storefront wall on Washington Avenue. I decided that if I had time on my way back through, I'd stop and check it out.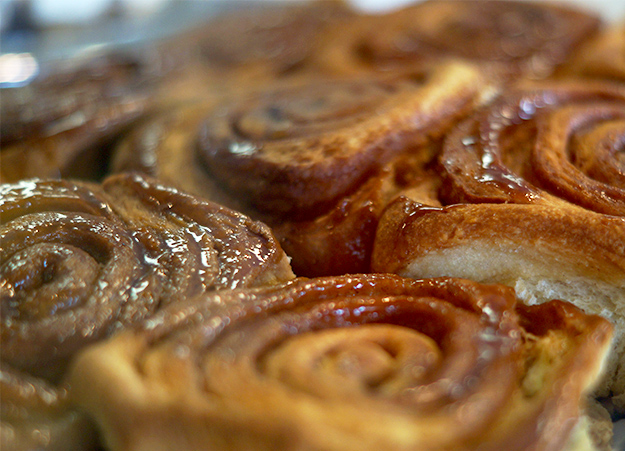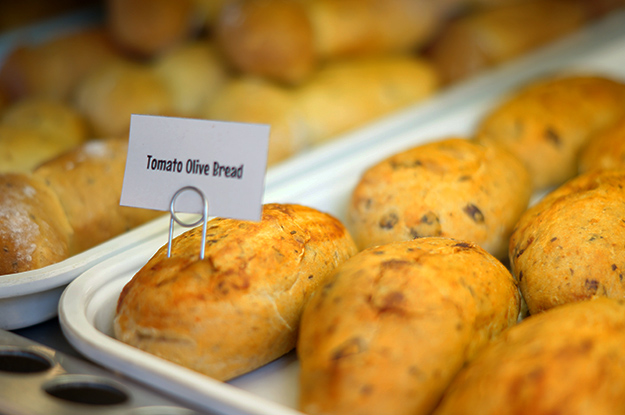 Not stopping was never really an option, to be honest. Baked goods are kind of my jam. It has to do with the Amish Mennonite family and heritage and all.
The beautifully painted exterior lured me in, and the varied menu totally sold me on the new bakery and pizza shop. It's the perfect mix of sweet and savory, real meals and dessert. It makes sense, really. A place that makes amazing sticky buns ought to be able to also dominate pizza crust. Though they'd been open less than a week, the lunch crowd quickly confirmed those suspicions — people left carrying pizza boxes and bags filled with sandwiches and hot pockets as well as donuts, cookies, quick savory breads, whoopie pies and fudge.
After much consideration, I settled on an almond-cinnamon poptart, a Kermit Hole cookie, and a piece of vanilla walnut fudge, none of which lasted a very long time after I brought them home.
If you're in the neighborhood, be sure to swing by soon. Even if it's a little bit out of the way, Kermit's is worth the trip.