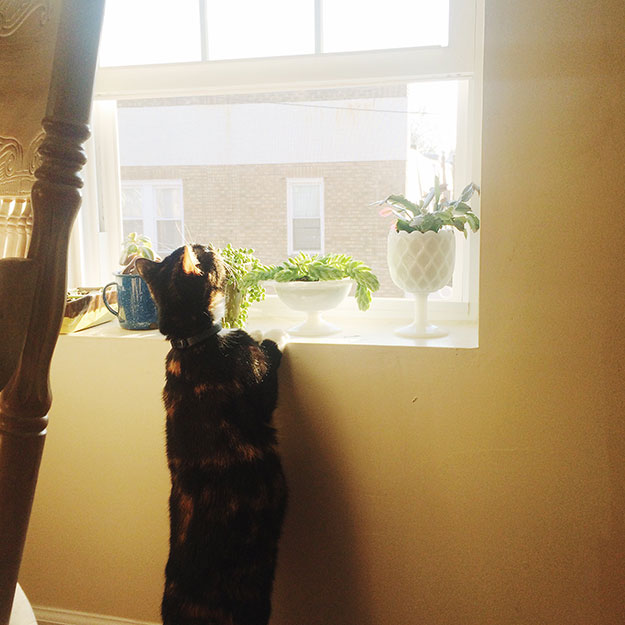 It's been a little while since I've put together a Lunchtime Reads roundup, maybe perhaps because it's been such an incredibly long time since I spent my lunch breaks hiding in my car, soaking in every minute of peace and silence while reading the internet. Ahhh, the (not-so) good old days.
Aside from tons of stuff about contracts and front-end style guides and Sublime Text, these are some things I've been reading of late. Enjoy!
I was so nervous-excited and starstruck to meet Erin Loechner at Alt Summit back in January. She's been churning out such gems lately, and I'm super excited to see her again this weekend at Texas Style Council. Even though her life looks amazing online, like a total dream, she reminds us that if her highlight reel makes us feel inadequate, we can stop reading. Not out of annoyance, but out of mutual respect and admiration for the different paths we've chosen: The Apple Slice
She's not the only heavy hitter who's calling out the way the internet has changed us. Grace Bonney has now moderated over 200,000 comments, and shared what she's learned: Negativity Online: An Essay Inspired by 200,000 Comments
Paige asks what would happen if we'd act as if it's the real thing? I bet it'd make a difference for most of us.
You know those amazing Instagram feeds you see? Ever wonder how much time those people spend shooting? This was enlightening.
Today's Pastry Box entry on burnout in the design & development industry is striking. I'm fairly certain it's applicable to most industries. "We don't want burnout, but we talk hustle. We don't want burnout… and then we do."
And! Congratulations to Brenda for winning last week's giveaway of a spot in Prompt Club! If you're still interested in joining us, it's not too late to hop over and register!