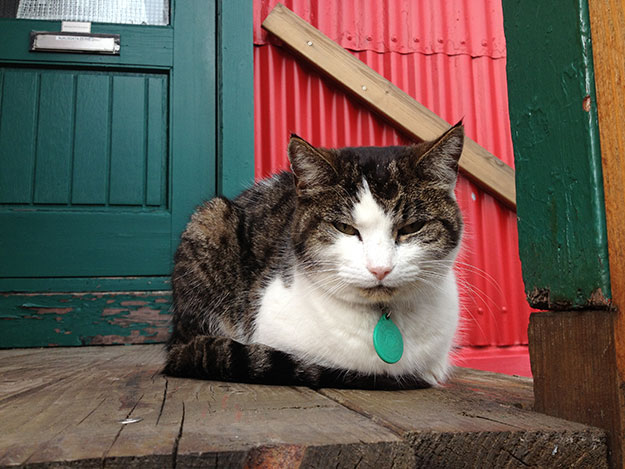 On our last night in Reykjavik, we decided to make friends with a really sweet bartender at the famous Kaffibarinn after ordering the cursory shot of Brennivin. He told us that everyone in Iceland is a bartender, because everyone is also either a photographer, musician, or artist and tends bar to pay rent. We asked which of these he was, and he answered, "I'm all three!"
I think one of the things that draws me back to the country and stokes my fascination is the total saturation in literature, narrative, visual art, and music I felt while we were there. Our wanderings in downtown Reykjavik were punctuated by stopping to read the poetry that was painted on the sidewalks.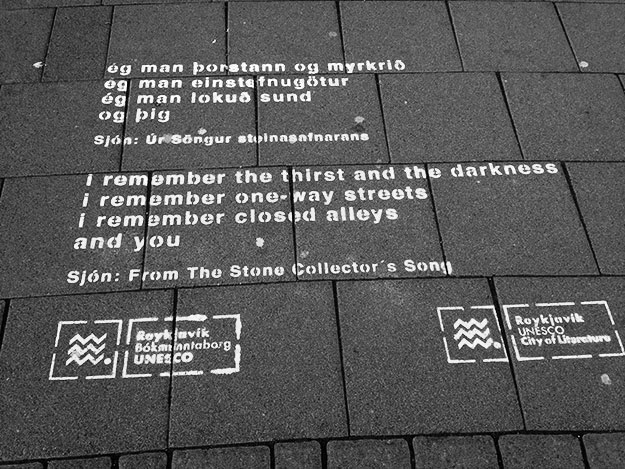 Before we even left the city, I decided that someday I would try to partner with an organization that would send me back to Reykjavik for Iceland Airwaves, to write about and photograph it. Airwaves is a huge music festival that happens every fall. Even if you don't score tickets to the shows, there are street performers and free gallery shows all over the city. It's a little scary to admit it, but I'm still secretly harboring the dream of being sent there to cover it for a music or travel publication someday. It was while we were there that I really solidified my decision to quit my really terrible job and take my creative sabbatical, and having a dream that huge and beautiful made the idea of quitting my job seem easier. I'm still grateful for that.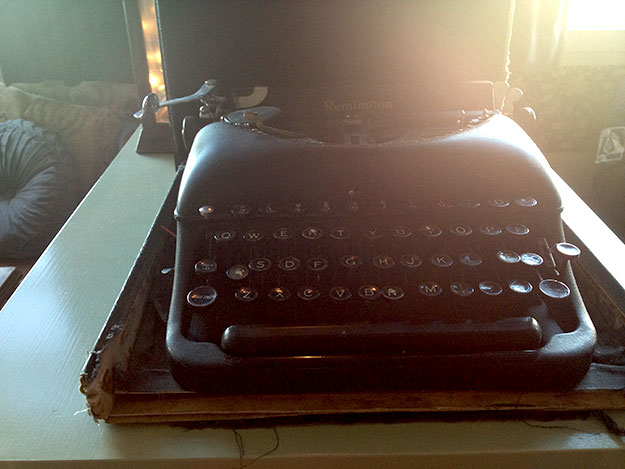 To close out the Iceland series, I've put together an Icelandic Love playlist so you can get a taste of the music and art that's so prevalent there. Fun fact: I walked down the aisle to part of the first track — Sigur Ros' Untitled 3!  I'll likely be adding to it, so feel free to follow along on Spotify.
You can read about the rest of our adventures in Iceland in the archives.