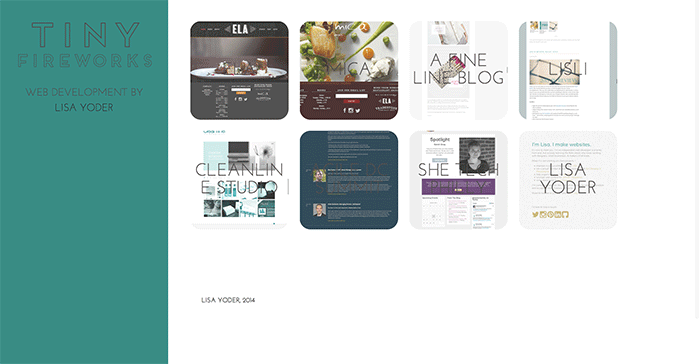 I've finally put together a site for my independent web development work, Tiny Fireworks! Sure, I've been on GitHub for awhile now, but for designers who are looking for a developer to work with, it's nicer to see exactly what I've worked on.
I forced a deadline on getting this done by getting the url printed on my business cards for Alt Summit. So I needed to get something up before, well, today. I'm going to keep iterating on the design and adding content, but I'm happy enough with it for now to share.
Though I'm starting at Urban Outfitters in February, I really want to use Tiny Fireworks as a way to work on a variety of projects. I want to be clear that I am still going to be freelancing, and I'm still interested in working with designers, bloggers, writers, small businesses, and makers of all kinds. I'm looking forward to organizing my independent work so that it is harmonious with my new job. Hopefully I can share a little bit about what that looks like along the way.
If you're interested in front-end web development in WordPress, Shopify, or just static sites, feel free to shoot me an email.