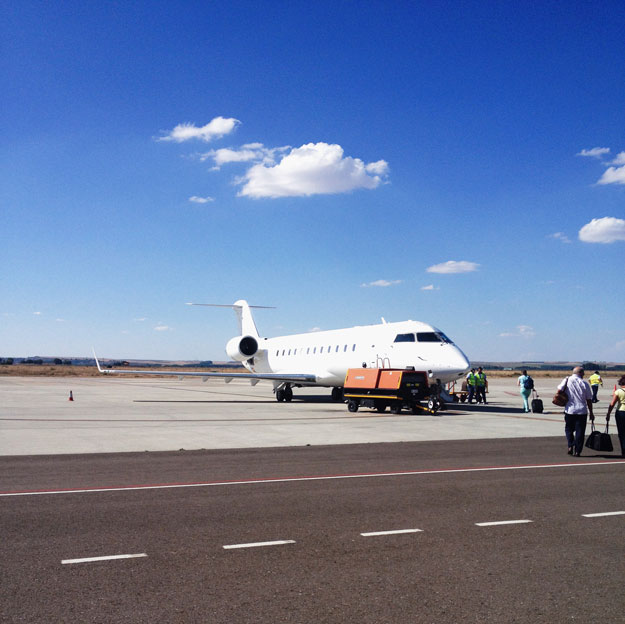 I know that airports are fairly disgusting. Overpriced food shipped in from God-knows-where, stale dry air, dirty bathrooms and SO MANY PEOPLE, most of whom are kind of stressed out. It doesn't sound awesome.
Yet for some reason, I love them. There's something about them that makes me feel incredibly privileged and luxurious and a little important. When I was a kid, I think I had some notion that people who traveled, especially in airplanes, were fancy. And I suppose, in the grand scheme of things, I was right about that.
And I just like hanging out in them. Two hours to read magazines or write or have a really fun chat with my travel buddies? Yes, please! I like the forced waiting of airports. You don't feel guilty because you're reading a magazine instead of cleaning the house or working on a freelance project. You're in an airport! Get a smoothie and chill out.
I hope I never stop getting excited about airports.
This week I'll be spending lots of time in them! Philly to Seattle to Salt Lake via Phoenix. I'm flying to Seattle with Chad and spending the weekend with him there in a super cute AirBnB spot before heading solo to SLC for my round two of Alt Summit.
I've never been to Seattle before, so if any of you have must-not-miss recommendations, I'd love to hear them! And if you're headed to Alt Summit, be sure to say hi!