Interviews with Interesting People is a not-even-close-to-regular feature that I started so that I'd have the excuse to meet, chat with, or email people I admire and want to get to know. 
I saw Jane Mosbacher Morris speak at the last Alt Summit (where I also hosted a roundtable!), and was blown away. She's had such a fascinating career that led her to start To The Market, a social enterprise that sells goods that are made by survivors of abuse, conflict, and disease around the world. She kindly took time to answer a few questions for me so I could tell y'all about To The Market.
1) How did To The Market come into being?
I spent the first part of my career working at the U.S. State Department focused on the intersection of women and security. It was there that I was exposed to how few opportunities vulnerable populations had to earn an income and regain their independence. Fast forward to 2013, when I was on a trip to Kolkata, India and visited two co-ops in Kolkata's red light districts that were both employing survivors of human trafficking to produce products. I was struck by the model of setting up a business to employ survivors as artisans, serving their emotional and financial needs! I also knew that there was growing demand in the US market for social impact products, so I felt like there was a perfect intersection of opportunity!
2) What are your hopes for the company?
Our vision is to scale and grown the co-ops in our network, accordingly. Our measure of impact is creating financial opportunity for survivor artisans in our network! We have a very ambitious plan to partner with retailers and other businesses and help them source raw materials and finished products that are made through our network.
3) What has been your biggest challenge? Your biggest highlight?
I would say the biggest challenge has been the fact that we can't work with all of the survivor co-operatives that apply to work with us! I wish I could say yes to everyone! The biggest highlight has been watching some of our co-op partners significantly scale while working with us! Knowing that we are creating more opportunity for vulnerable populations and helping to change lives (especially for women and girls that have so little economic opportunity) gets me REALLY excited!
4) What are some ways we can all help support survivors?
Buy their products! I know that sounds so simple, and it is. We as American women usually buy 90+ products a year. If all of us just bought ONE product made by a survivor a year, there would literally be millions (if not billions) of dollars directed towards the most vulnerable among us.
5) What's your ideal day look like?
Well an IDEAL day would certainly not be a typical day (or likely even be possible!)! : ) If it was truly a magical day, I would start my day at a co-op visit speaking with the women in our network and them somehow beam myself to Disney World (my happy place), where I would get to spend the afternoon with my family and friends riding rides and eating yummy food. I would then wrap up the day at a beach watching the sunset (I love the ocean!). I know that that sounds like a wacky combination, but hey! It would be ideal!
6) What are you most excited about this holiday season?
I love Christmas music! And also all of the festive desserts and classic movies. I am a real sap when it comes to the holidays. It's also our busiest time of year for TO THE MARKET, so I am always thrilled to get to spread our mission with others during this season.
To The Market offers tons of beautiful jewelry, housewares, accessories, and other goods. If you're still in the market (see what I did there?) for holiday gifts for anyone, definitely take a peak. Like Jane said, one of the easiest ways we can support survivors is to buy their products. You don't have to tell me twice.
Some of my favorites include:
…and I could keep going. There's so much good stuff over there. I also really enjoy how easy it is to shop by category; you can sort by category, cause, country, or local partner organization, so it's not hard at all to find the perfect gift, whether you're gifting someone else or yourself.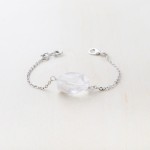 Speaking of gifting yourself, To The Market is kind enough to be offering a bracelet to one lucky reader who signs up for their newsletter! Pop over to To The Market, scroll to the footer and enter your email address, then stop back over here to comment & let me know what your favorite TTM item is. I'll draw a random winner on Tuesday, December 22. Good luck!