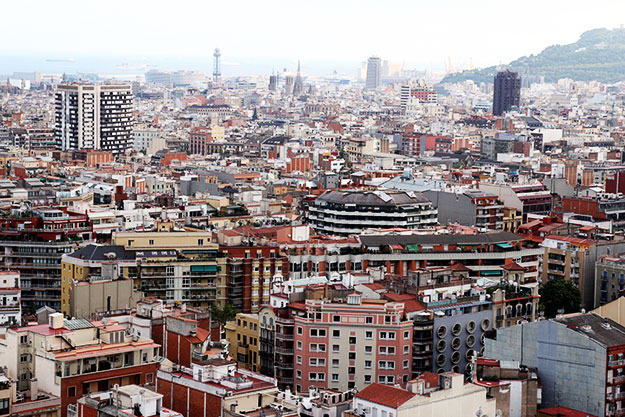 In 2007, I spent six months in Spain, and only 36 hours of that in Barcelona. Those 36 hours turned out to be incredibly eventful — long enough to stand outside the Sagrada Familia and wish we could afford the small entrance fee, long enough to get tricked into eating 15 euro frozen-dinner tourist paella, long enough for me to break down and eat the first macaroni and cheese I had in six months at a Hard Rock Cafe, long enough for Chad to lose his debit card and me to get panicky and furious when he wouldn't let me dig through his bag to help look for it, and long enough for it to become clear why he didn't want me digging through said bag. Thirty-six hours in Barcelona was long enough to see the most heinously touristy few miles I've ever experienced (hi and bye, Las Ramblas), and long enough for 20-year-old Chad to propose to 20-year-old me. It was long enough for me to realize that I had just paid for my engagement dinner of Hard Rock Cafe macaroni and cheese with my mother's credit card that I was only to use in emergencies.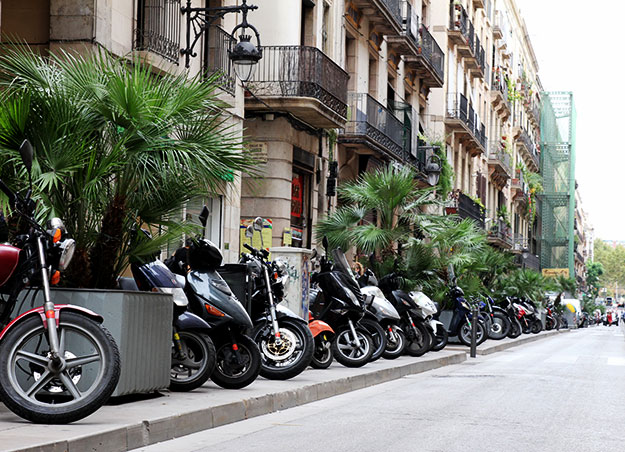 This time was much different. We had more than 36 hours, and though our time there was nothing short of spectacular, it was a lot less life-altering. There was less time bickering about lost debit cards and a lot more time spent getting lost in El Born. There was less time wishing we could afford to go into the Sagrada Familia and much more time spent being blown away by its interior.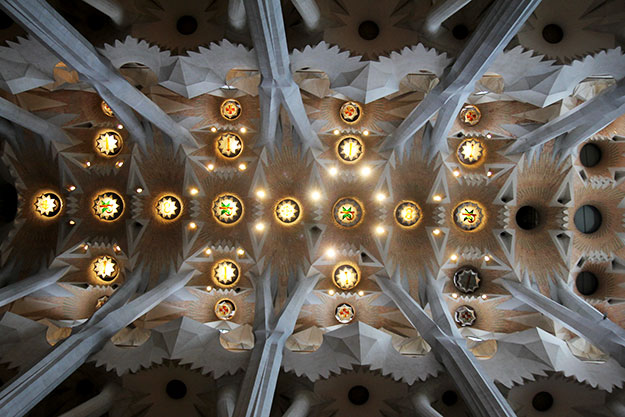 Never before in my life have I experienced architecture spiritually. Walking through the Sagrada Familia somehow feels like walking through a sacred forest. They literally had to kick us out at closing time.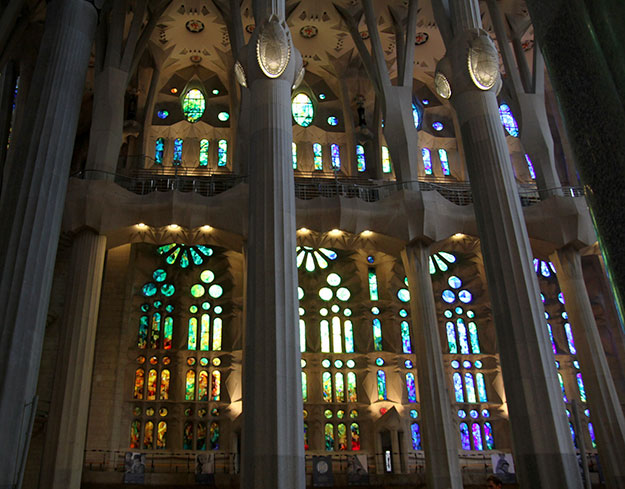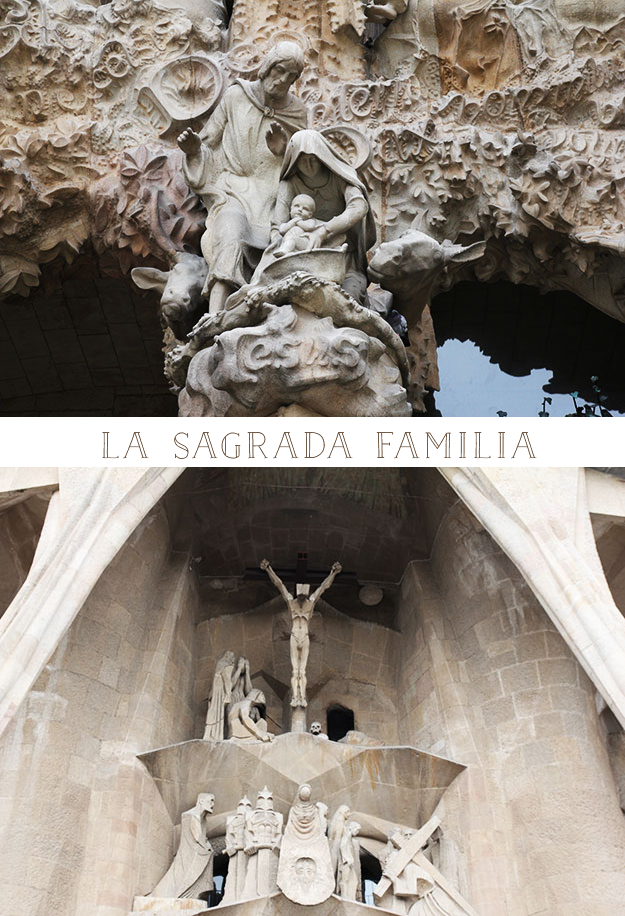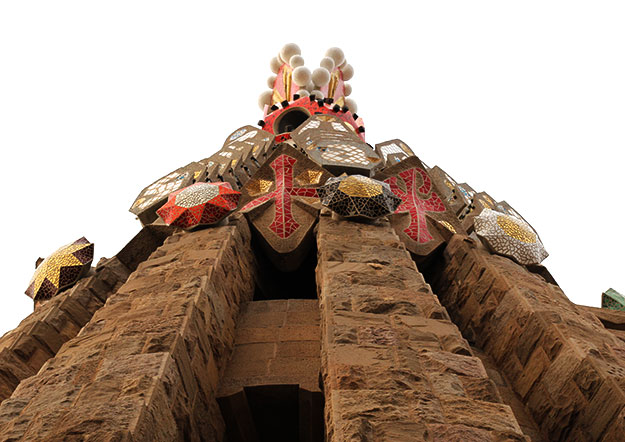 There's something so magical and natural about the cathedral. It's highly stylized, yet somehow organic.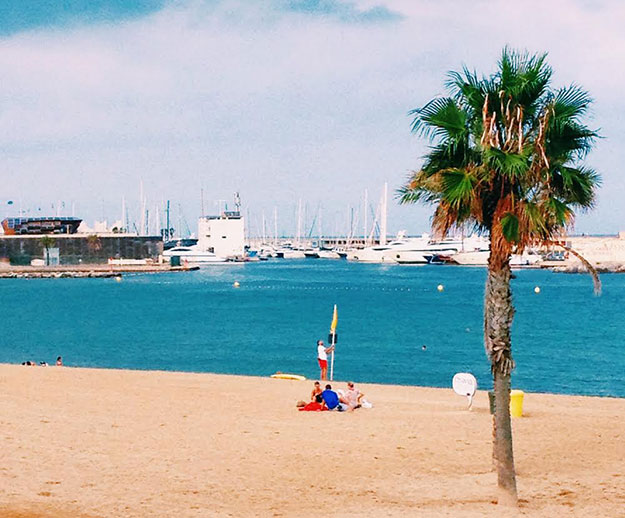 We also had time to briefly hit up La Barceloneta and walk towards the Olympic Village. We tried to approximate the spot where Chad proposed, but it was hard to tell. I suspect it may have been along this stretch of beach or a little beyond.
The city itself is full of art and curious nooks and crannies waiting to be discovered. It feels like everyone's an artist, eager to share their work. Like these two, who hang out by the line to the Picasso museum.